About us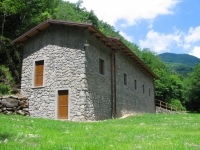 Company
Idroenergia founded in 2005 by the cooperation among Scotta Spa – one of the major Italian companies in the design, construction and installation of hydroelectric plants and other renewable sources - and Bona family – electrical producers. They both share a keen interest in the hydroelectric sector and commitment in increasing their production capacity for electricity in Italy and abroad.
The company owns, directly or through its subsidiaries, a number of hydroelectric power plants in Italy, Romania Ukraine, Albania and Chile.
The main activity is the search for projects to be developed and new markets to explore, with the aim of building hydroelectric power plants also in partnership or buy obsolete plants to be revamped.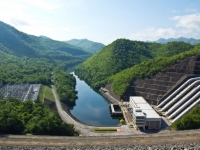 Expertise
Idroenergia internally has the expertise and experience to carry out all activities necessary for construction and operation of a hydroelectric power plant:
- new markets evaluation (also emerging ones),
feasibility studies,
design and optimization o the plant layout with the help of partner Scotta,
project development and authorization process,
direct participation with equity and integration of financial investors,
financial structuring of the project,
procurement,
project management and constrution supervision,
operation & maintenance,
administrative and financial management of the plant
energy sale.
There is a constant search for more efficient technological solutions and new renewable sources.